AWS Advanced Consulting Partner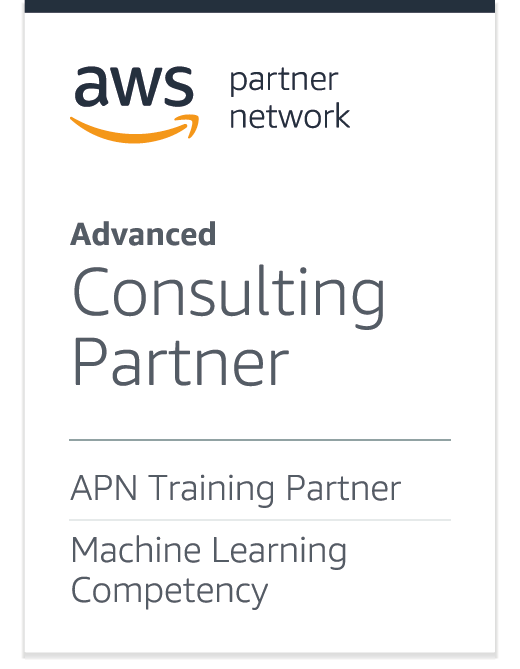 Binx is proud to be an Amazon Web Services Advanced Consulting Partner with several additional competencies, including APN Training Partner, Machine Learning Competency, Well-Architected Partner, and Solution Provider.
Being an Advanced Consulting Partner signifies that Binx is a professional services firm that helps leading organizations design, architect, build, migrate, and manage their workloads and applications on AWS, accelerating their journey to the cloud.
Advanced Consulting Partner
AWS recognized Xebia as an Advanced Consulting Partner. This means that at Xebia there are at least 8 consultants who have the AWS Technical Professional Accreditation and 8 consultants who have the AWS Business Professional Accreditation. AWS also requires an Advanced partner to have at least 4 certified professionals on an Associate Level and 2 on a Professional Level. Xebia exceeds these minimum levels substantially with no less than 20 Associate Level Certifications and 4 Professional Level Certifications.
On top of the Advanced Consulting Partner recognition, AWS has also awarded Binx with the following accreditations:
Machine Learning Competency Partner
Authorized Training Partner
To obtain these accreditations, Binx underwent a strict validation of its capabilities to demonstrate technical proficiency and proven customer success. Binx completed a technical audit of its ML practice.
Our Experience
AWS Customer Stories
Some of the Amazon Web Services projects that Binx have worked on include the following:
Background
Some of the things we've been up to lately
Let's Meet Up!
Events
Come and join us at one of the upcoming AWS-related events.
Sharing Our Experiences
Articles
We love sharing our experience with AWS in blogs and articles. Here's a few of our latest insights:
See all
Calling all AWS specialists
Join us on our journey