AWS Deep Racer: Train your own autonomous-driving car by using reinforcement learning and the AWS Deep Racer Console. Compete with others.
This workshop provides an introduction to AWS DeepRacer and how it will enable you to get started with Reinforcement Learning. You will be introduced to the concepts of reinforcement learning and the DeepRacer console. You will train your own reinforcement learning model.
At the end of the day, you will have the opportunity to do laps with the DeepRacer with pre-trained models or with the model that you trained yourself on the DeepRacer console.
Free event with limited seats.
WHO SHOULD ATTEND
This event is most valuable for anyone with some experience with AWS and an interest in learning more about reinforcement learning and the DeepRacer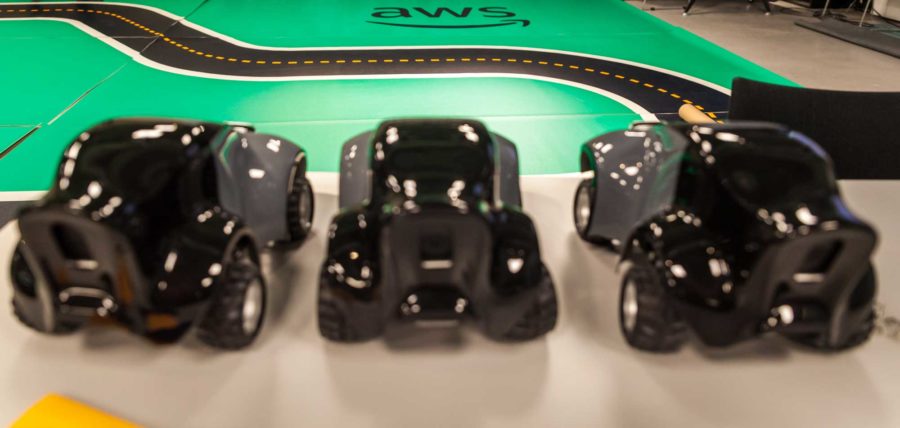 REASONS TO ATTEND
Learn more about AWS ML Services, reinforcement learning, and compete with others during the autonomous-driving Deep Racer challenge.
AGENDA
12:30 Registration
13:00 Welcome
13:15 Introduction to the DeepRacer and reinforcement learning
14:15 Coffee break
14:30 Hands-on with the DeepRacer console
15:30 Racing with the DeepRacer and optimizing the models
17:00 Award ceremony and drinks
18:00 End of event