At Binx, you'll find like-minded colleagues at the forefront of cloud innovation, all of whom have the courage to veer from the beaten path; we strive for excellence at every turn and drive organizations towards achieving their goals. We firmly believe that cloud is the single most significant technology shift organizations will face in this decade.
Are you ready to join us on our journey? Check out our open positions below.
Read more about our generous benefits
Come work with us
Open positions
Are you curious about the latest developments in cloud technology, experienced with concepts like infrastructure-as-code, continuous compliance, and serverless? Then read on: we are always looking for knowledge-hungry cloud specialists!
The stages
Within Binx, we take the time to get to know you. We believe that the next step in your career isn't something you decide in one conversation. That feeling must grow. On the other hand, more than ever time is valuable and so we are transparent about the steps so
01
Your journey & Values
The first meeting will be with Annemieke, on location in Hilversum or digital. What suits your agenda? In this conversation, we would be happy to hear your story and what kind of values in your daily life are important to you. What is your connection with the Cloud and what kind of dreams do you have?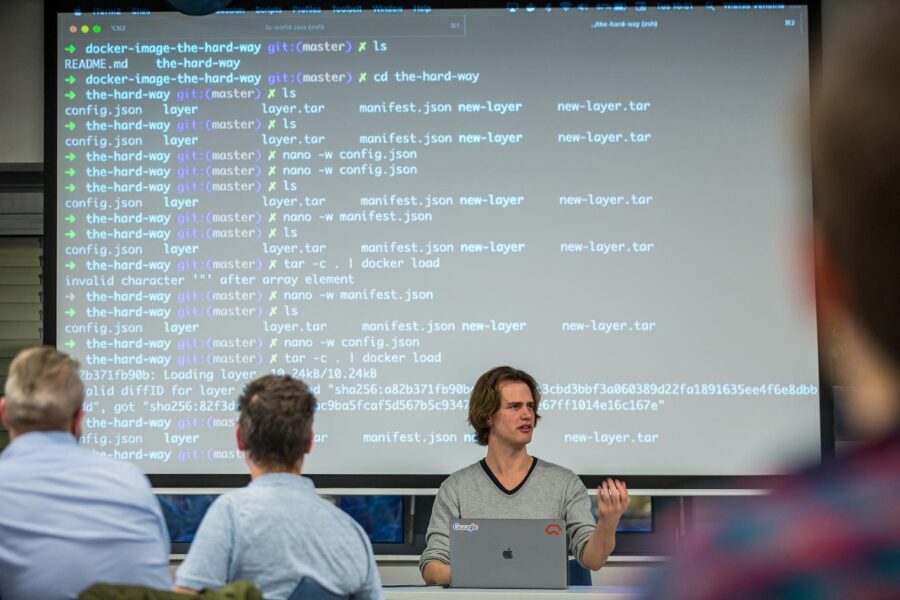 02
Whiteboard session & projects
In this meeting, you'll meet Elaine or Bart in combination with two of our engineers. Depending on the first meeting, we'll search for the right people to fill in the blanks you still have. As you might notice now; Binx is filled with energetic and enthusiastic people so most of the time we'll spar about your technical powers via a whiteboard session.
→ A short prep is necessary; we believe in unbiased recruitment and therefore we use Equalture. Before the second meeting, you'll get an invite to make a few games. You'll spend around 20 minutes but in return, you'll receive a personal summary.
03
The challenge
In this last step, you can experience a real Binx challenge to explore for yourself how a role as a Consultant will feel for you. We will create a Cloud environment for you where you can play with the solution for the given challenge. The technical part is important, but the soft side is just as important. How it should feel; it gives you energy, it stretches you and you'll learn something from it. You'll get a week to prepare this and you'll present your solution at the office two to other engineers.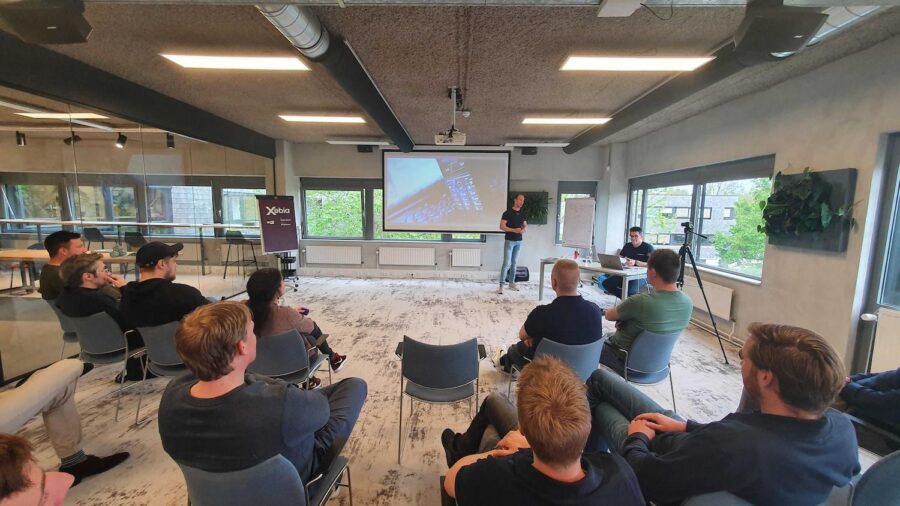 We Take Good Care
Included in The Package
At Binx, we treat each other properly; with respect, cooperation, and a view towards creating an enthusiastic, self-empowered, dynamic working community. Our culture exudes creativity and ambition, and our colleagues share an insatiable thirst for knowledge. We're especially proud of our generous training budget and our innovation days.
Apart from a fantastic culture, we provide some tremendous primary benefits:
permanent contract
partly remote
personal training budget of €5k per year + 6 study days
25 Knowledge sessions per year
€3.900 gadget budget for laptop & phone
€930 mobility budget
Healthy lunches @office
Unlimited book budget
Fit program incl. a coach and fitness
Complete pension package
A yearly bonus
Free day for our company holiday
The Binx team
Meet your new colleagues
Beautiful Brands - Happy Clients