Are you an ambitious, energetic, creative cloud enthusiast, looking for a different kind of workplace and a new opportunity?

One with whip-smart colleagues and challenging projects that will keep you growing, sharp, and on your toes?
Join us at Binx— a part of Xebia Group. Where every day is a different adventure and acting outside your comfort zone is all part of the job. As one of our team of 30, enthusiastic, cloud consultants, you'll work in pairs or small groups of other "Binkies," all of who have a broad range and high level of expertise. Together, you'll tackle obstacles, solve problems, and provide amazing IT solutions for customers such as Adidas, Mollie, and Bol.com.
Why Work at Binx
What kind of projects are we doing? Here are just a few of our recent projects, so you can see what kind of roles we're fulfilling.
Mollie –

In cooperation with Google, we migrated Mollie's application infrastructure to the Google Cloud Platform. Our engineers developed the strategy, implemented the architecture, chose the technology, and executed the plan.

Felyx – We rebuilt the infrastructure and provided training and coaching to guide all internal users.
Adidas – In cooperation with our brother company, GoDataDriven, we built a platform that provides accurate seasonal forecasts. As with many projects,  this one expanded our software, cloud, and data knowledge — one of the many benefits of being part of the Xebia family.
Something amazing; Xebia has been recognized by Google Cloud as the Most Loved Partner Overall in the Benelux!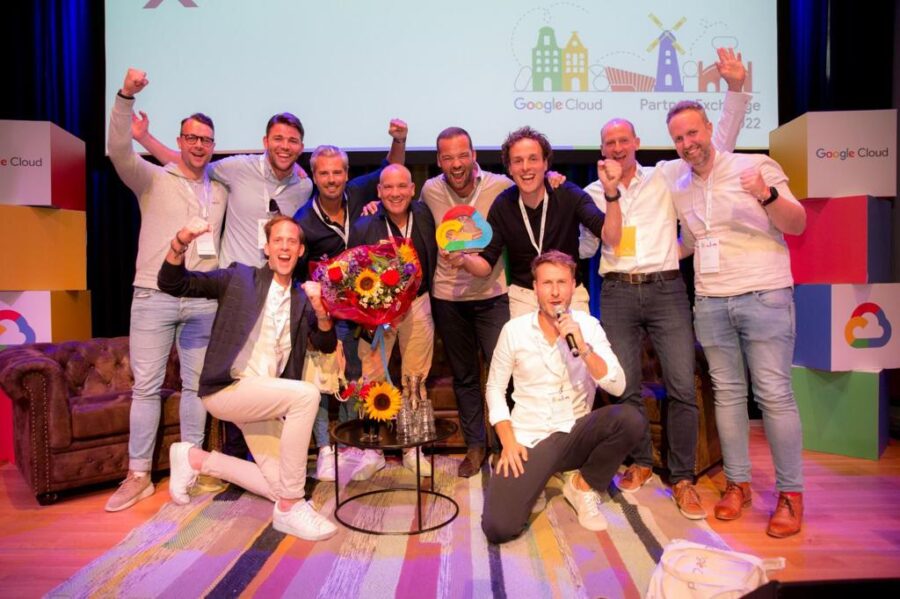 Smart Peers
You'll work with great people like:
Martijn — a software engineer by heart, but the data side of the Cloud world gets all his attention these days. He's a certified trainer for AWS & GCP and plays an essential role in creating projects and hiring new Binkies!
Mark — our CTO and software guru. If you ask him what we're doing, he'll say we create flow in the software delivery process. He's the driving force behind our sharing knowledge DNA. Every other week on Tuesday, we host an evening full of Knowledge Exchange Sessions. Check it out here and join one.
"The people here are cool. You can always find an expert on a topic or someone who wants to help. There are many interesting and challenging assignments, too. Plus, there are a lot of fun events, as well as opportunities to learn and develop, such as monthly Xebia Knowledge Exchanges (XKEs). Oh, there's also a gaming room and free lunch!" — Anonymous Xebian
This was the serious part.
Because within Binx, having fun and creating new things is part of our DNA. During one of the Xebia Knowledge Exchange (XKE), an event organized by Xebia every fortnight, Thomas de Ruiter, Thijs de Vries and Joris Conijn had an idea. They created the Doomsday Machine. Do you want to read the full story? Read their blog!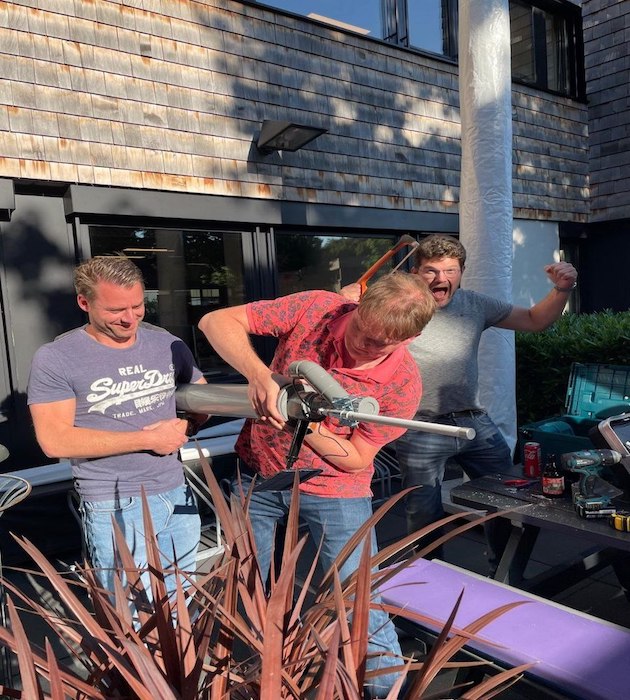 Ask The Team
We all like transparency, so here's how other folks in the Binx family describe their colleagues (as peers):
Professional and humble 

Inclusive

Experts in their fields 

Willingness to share knowledge  

Positive mindset, eager to learn and succeed

Cooperative with a strong desire to overcome challenges

Friends

Respectful and helpful

Peers you can turn to for advice and support
Personal & Professional Development
Naturally, working on interesting projects, with smart peers, leads to your own personal and professional development, but you'll also reap these great benefits and perks:
– Permanent contract
– Option to work parttime
– Personal training budget of €5k per year + 6 study days
– 25 Knowledge sessions per year
– Healthy lunches @office
– €3.900 gadget budget for laptop & phone
– €930 mobility budget
– Fit program incl. coach and fitness
– Complete pension package
– A yearly bonus
– Free day/discount for our company holiday
– Savings for a sabbatical
This is your dream job if…
You are up and running quickly

You are ready to develop complex architectural strategies, solve technical challenges

You are obsessed with new technology

You are creative and constantly curious

You are ready to learn and share knowledge daily

You collaborative: someone who can coach others and exchange feedback freely

You are friendly and eager to cooperate with all colleagues
This is not your dream job if…
You get a kick out of repeating tasks over and over again

You believe system administration should be done the hard way

You believe that it's important to have more lines of source code for software to perform well
Benefits
What We Offer Our Team
Competitive Primary Benefits
The total rewards package is competitive and complete, including stock options and generous pension plan.
Knowledge Exchanges
A Xebia Knowledge Exchange session every fortnite and multiple Innovation Days per year.
Real Training Budget
€5,000 and six days yearly, without a fight. In fact, it's your obligation to spend it every year. ;-)
Company Car
For every consultancy role, a lease car is part of the package.
Choose Your Laptop and Phone
You pick the hardware you need to get your job done the way you like it best. Newest Macbook? No problem!
Beautiful Brands - Happy Clients
The Binx team
Meet your new colleagues