Google Cloud Consultant
Are you a Google developer looking for the next step in your career? Read on! Supporting the passion of brilliant people is the foundation of our organization. As Google Cloud Consultant, you'll combine your engineering experience as a Google fan with your natural need to help others. Curious about a week of a Google Consultant, and does this sound like you? Join us!
A Week Off..
Monday
You start with your Monday-morning coffee. After that, you'll brainstorm with a colleague about the Cloud-strategy with the customer. Will they stick due to their current way of working, or will they embrace the abilities of Cloud computing? 

Tuesday
You have a 1-1 with your team lead at the office. The whole team will be at the office today because we'll have the Xebia Knowledge Exchange evening. From 4:00 PM, you can follow sessions about technical sessions, listen to external speakers, be hands-on in demos, think with others in brainstorming sessions, and much more. Technical or non-technical, long as it is fun & educational, it is xke-worthy! 

Wednesday
After a long day, an easy start helps. You'll work from home today. And besides a sync- with your customer colleagues, you'll zoom in on the technical question you are stuck on. You'll use the rest of the Binkies on slack to ask for advice from colleagues. 

Thursday
In the morning, you'll lead a review meeting; what is the biggest hurdle of the customer right now? What are their needs? In the afternoon, you'll put on some music and feed that inner-google lover who gets happy about being hands-on.


Friday
It is all about balance. This Friday, you'll celebrate the anniversary of a few colleagues; Binx started five years ago, and they are still here!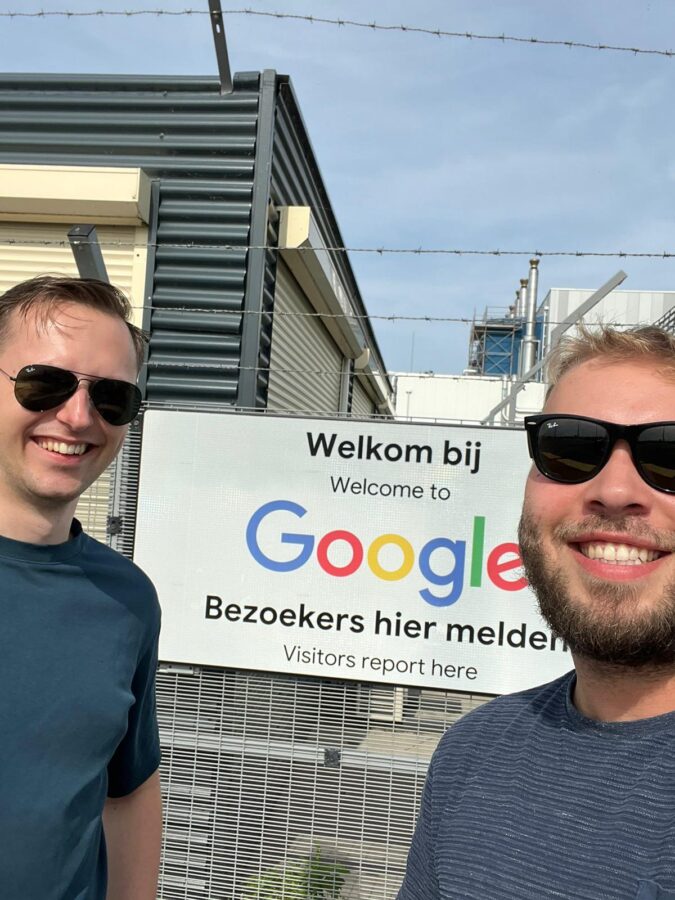 Why work at Xebia
We seek colleagues who understand the Cloud journey and want to make a positive impact. As explained, every week will be different, but here are five good reasons why you should join us:
Profitable since 2001 – We're entrepreneurs but not reckless

In 2022, 160 people decided to join Xebia

You'll work with like-minded people with the same energy as you; new things are fun

Our values are based on you:  supporting the passion of exceptionally people

re:Invent & Google next must be part of your job

Nr 6: last year, Xebia was recognized by Google Cloud, as the Most Loved Partner Overall in the Benelux. Our work will go beyond the Dutch borders; hello rest of the world!
This is your dream job if…
You have a great passion for the Cloud;

You have at least three years of relevant working experience and are ready to take your career to the next (authority) level;

You love coding but are able to explain a solution in layman's terms as well.
This is not your dream job if…
You get a kick out of repeating tasks over and over again;

You believe system administration should be done the hard way;

You believe that it's important to have more lines of source code for software to perform well.
Benefits
What We Offer Our Team
Competitive Primary Benefits
The total rewards package is competitive and complete, including stock options and generous pension plan.
Knowledge Exchanges
A Xebia Knowledge Exchange session every fortnite and multiple Innovation Days per year.
Real Training Budget
€5,000 and six days yearly, without a fight. In fact, it's your obligation to spend it every year. ;-)
Company Car
For every consultancy role, a lease car is part of the package.
Choose Your Laptop and Phone
You pick the hardware you need to get your job done the way you like it best. Newest Macbook? No problem!
Beautiful Brands - Happy Clients
The Binx team
Meet your new colleagues