If you're ready for the next step in your recruiting career, Xebia is ready for you! We aim for the best talent in the world, which means we need a rockstar recruiter like you who can proactively create and nurture a community of high-potential candidates. If you've done your job right, the right person will already love us before we even offer them a job — because you've created the ideal candidate experience. Huh, Xebia? Yes! We have decided to bundle our strengths and continue under the Xebia brand.

>>Please note the ability to speak Dutch is essential for this role!
About Xebia
Xebia is a Consultancy organization, and we empower organizations to realize their boldest Cloud ideas. As you might know, it all starts with hiring the right people for your team. Because of our mission to be an Authority in what we do, we'll keep learning, exploring, and thinking about new ways how we're going to achieve this goal.
Join the Team
As a Cloud recruiter, you'll work closely with Karlijn & Annemieke on a regular basis, and you'll also become part of the global Xebia recruitment team. Working here, you'll find like-minded colleagues who support each other at every stage — whether just starting out or experienced pros — and our recruitment teambuilding activities are epic!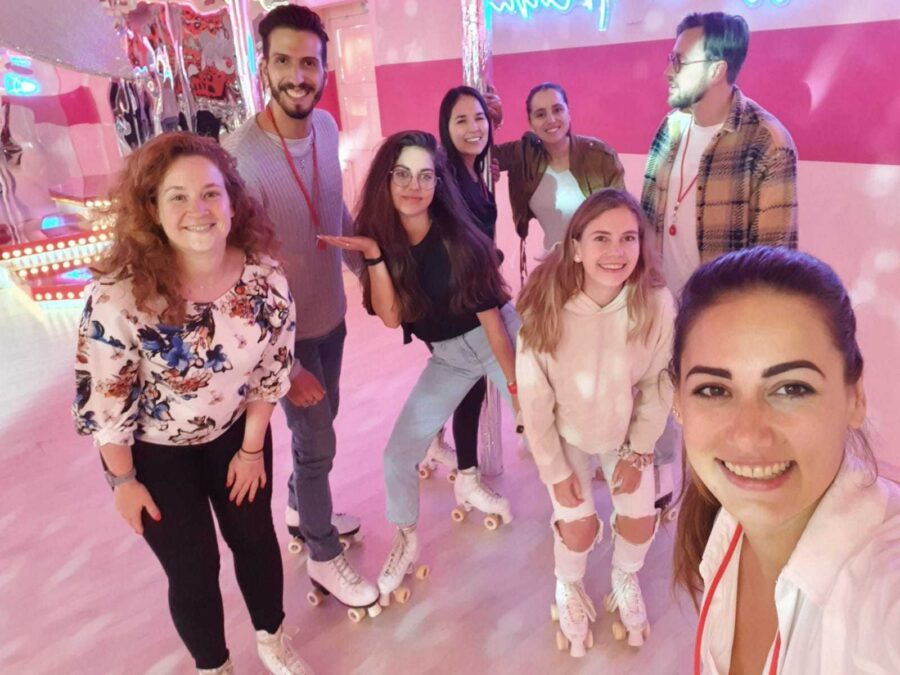 What is The Scope?
Simply put, we need help finding the most awesome Cloud people and guiding them through the hiring and onboarding process. Our goal is to create a unique experience for every candidate, so we need your vision and ideas. We believe in a very personal approach, and we'll do everything we can to bring the right person on board. We'll also need your input and support with re-creating vacancies and reshaping and optimizing our processes — so there are plenty of challenges here for you!
Your Benefits
Other benefits include:
Permanent contract

Partly remote

Personal training budget of €5k per year + 6 study days

25 Knowledge sessions per year

€3.900 gadget budget for laptop & phone

Healthy lunches @office

Unlimited book budget

Fit program incl. a coach and fitness

Complete pension package

A yearly bonus

Free day for our company holiday

Sabbatical

Recruitment teambuilding events 

Gain knowledge and experience from Xebia's global recruitment team

If you're ready for a new position at an exciting, fast-growing company — and this sounds like the right place for you — hit the button below and apply now.
This is your dream job if…
Love to use technology to your advantage
Thrive on making people feel like they're the center of the universe
Get a boost of adrenaline from matching people to teams
And are fluent in Dutch  🇳🇱 and English 🇬🇧
This is not your dream job if…
You get a kick out of repeating tasks over and over again;

You believe that recruitment is boring

You'll get annoyed when your first plan isn't working
Benefits
What We Offer Our Team
Competitive Primary Benefits
The total rewards package is competitive and complete, including stock options and generous pension plan.
Knowledge Exchanges
A Xebia Knowledge Exchange session every fortnite and multiple Innovation Days per year.
Real Training Budget
€5,000 and six days yearly, without a fight. In fact, it's your obligation to spend it every year. ;-)
Company Car
For every consultancy role, a lease car is part of the package.
Choose Your Laptop and Phone
You pick the hardware you need to get your job done the way you like it best. Newest Macbook? No problem!
Beautiful Brands - Happy Clients
The Binx team
Meet your new colleagues