Summary
Binx helped Nico.lab to build and deploy the cloud infrastructure to deliver the AI analysis to all hospitals involved in the clinical workflow of acute stroke patients in the Noord-Holland and Flevoland provinces in the Netherlands.
Nico.lab has the highest standards for the StrokeViewer.com application. In Binx, we found a partner that lives by the same level of quality. Their expert knowledge in Google Cloud Platform and serverless solution development meant a huge leap forward along our exciting journey to empower radiologists for faster and more accurate treatment decisions in stroke; a domain where every second counts.
Technical Details
Cloud
Cloud Engineering
Google Cloud Platform
Healthcare
Terraform
Binx Team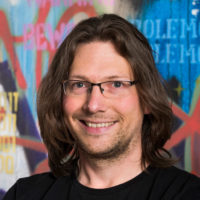 Wouter de Geus
Cloud Consultant
The challenge
Stroke care is highly time-critical. Medical data, used in a clinical setting, is required by law to contain PI data. Data transfer between hospitals used to be facilitated offline by using taxis and ambulances to move DVD disks between hospitals. Nico.lab asked Binx to create a high-connectivity solution built around identity management, security, and data-safety, reliability and performance.
The Solution
Binx developed a solution to send CT-scans from the scanner to Cloud Storage, through a Cloud VPN and a service running on Compute Engine. AI processing happens with GPU enabled Compute Engine VM's. Where possible, Xebia used serverless solutions: Cloud Run, App Engine and Cloud Functions.
The results
Based on the implemented solution, Nico.lab can focus on building solutions that improve patient outcome, and spend less time maintaining servers.
About the customer
Nico.lab's AI-powered clinical decision support system, StrokeViewer, offers a complete assessment of relevant imaging biomarkers within 3 minutes.
Related case studies
Meet more happy clients