THIS IS THE REPORT FOR 2019. INTERESTED IN THE 2020 REPORT? DOWNLOAD THE 2020 REPORT HERE
Standing Out in the Cloud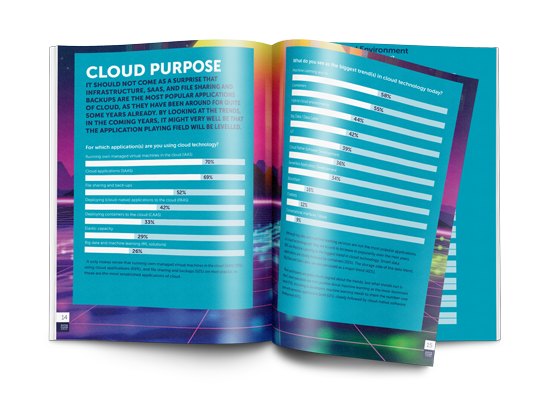 Download the Binx.io Cloud Survey 2019 to learn how organizations define a cloud strategy, adopt the cloud, and develop their business to stand out in the cloud.
Within five years from now, nearly 98% of all organizations expect to be using cloud technology.
Increased flexibility, cost savings, and gaining access to the latest technological advancements drive people to the cloud.
Changing the way of working, organizational adoption of cloud, and the lack of knowledge are perceived as the biggest hurdles.