Summary
Binx heeft samen met YourSurprise hun bestaande infrastructuur volledig naar GCP gemigreerd. Ook heeft Binx het YourSurprise team voorzien van coaching en cloud training.
"We hadden een strakke planning om ons platform te migreren naar GCP. Met de hulp van Binx zijn we erin geslaagd om het platform op tijd te verhuizen. Binx was een belangrijke factor in het voor elkaar krijgen hiervan en het delen van hun kennis met ons team gedurende het proces." – Arne Timmerman, CTO
Technical Details
Cloud Platform
Google Cloud
Retail en Ecommerce
Technologie
Terraform
Binx Team
The challenge
YourSurprise is met een assortiment van ruim 3.000 cadeaus actief in meer dan 22 landen. Een robuuste backend infrastructuur is een vereiste voor de constante stroom van orders en orderproductie. YourSurprise ervoer op regelmatige basis outages aan de zijde van hun on-premise hosting provider. De oplossing? Hun volledige infrastructuur migreren naar Google Cloud Platform (GCP).
The Solution
YourSurprise's Google Cloud Platform stack bestaat uit Google Kubernetes Engine, CloudSQL, Cloud VPN en Google Cloud Storage. Het team begon met het containeriseren van de eerste applicaties. Binx gaf ze een vliegende start met cloud-native best practices, en hielp YourSurprise hun volledige infrastructuur als code te implementeren met Terraform. Om autonoom te kunnen werken, werd het team gecoacht op een cloud-native mindset en methodologie.
The results
Voor de migratie van de infrastructuur schakelde YourSurprise de hulp in van Binx, en samen slaagden zij erin om de gehele migratie in slechts een paar maanden uit te voeren. Mooi op tijd voor Moederdag 2019! Op deze dag behaalde YourSurprise een all-time high in single-day revenues. Het team werkt nu zelf aan de verdere ontwikkeling van het platform op GCP.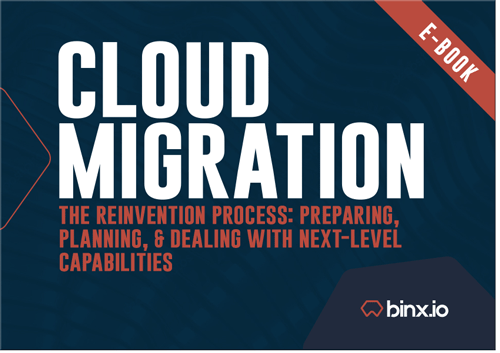 Download the eBook "Cloud Migration — The Reinvention Process"
About the customer
Van het maken van gepersonaliseerde liedjes op een zolderkamer, is YourSurprise uitgegroeid tot één van Europa's grootste online winkels voor gepersonaliseerde cadeaus.
Related case studies
Meet more happy clients