Preparing, Planning, and Dealing with Next-Level Capabilities
Migrating to the cloud is more than simply saying goodbye to your data center. It's a technological shift that impacts your entire business. Anyone who has experienced migration to the cloud first-hand will confirm that going cloud-native ultimately is about people working together. Anyone who succeeds, experiences an unprecedented abundance of riches.
Download the Cloud Migration eBook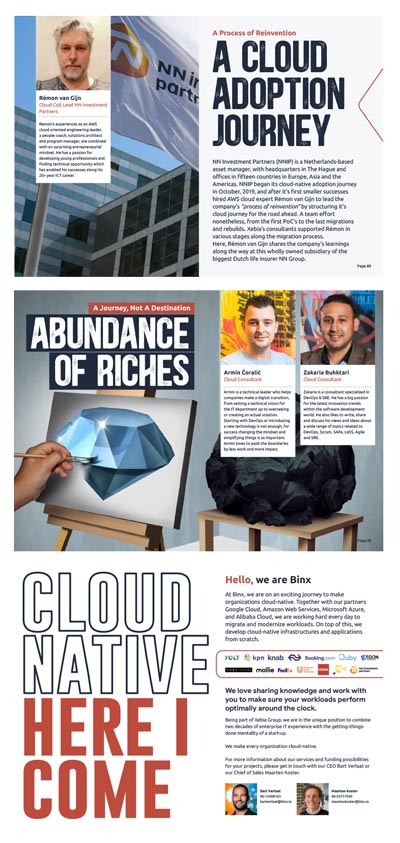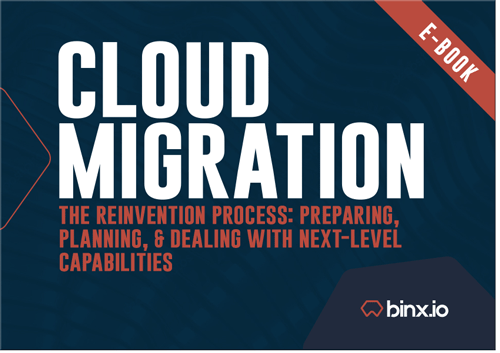 In this publication, you will find first-hand migration experiences from three entirely different perspectives. 
Rémon van Gijn leads the Cloud Center of Excellence at NNIP. Rémon shares his insights taken directly from the migration to the AWS cloud. He also answers the question of how important the human factor is in the cloud journey at NNIP.

Bart Verlaat is CEO at cloud consultancy boutique Binx.io. He has been a driving force behind cloud migrations at organizations from travel to transport and logistics. Martijn explains why well-prepared teams outperform the unprepared any day.

Finally, cloud architects Armin Čoralić and Zakaria Buhktari make us aware that successfully executing a cloud migration is not an end game. Nonetheless, life after the migration is a totally different game.
We hope that this ebook empowers you to reap the maximum benefits of the unlimited resources and functionalities that lie ahead, once your company has completed its cloud migration.
Cloud-native; here you come!
Beautiful Brands - Happy Clients