The cloud can bring organizations many good things, but it also brings its own set of challenges. Cost allocation, unforeseen cloud consumption, and failures due to a non-optimized cloud infrastructure. Does your organization have a grip on its cloud environment?
The cloud should not be fuzzy. Binx makes sure you are in control.
One cloud invoice, proactive support and reviews
Cloud Control
With Binx Cloud Control you have access to a complete overview of the entire cloud consumption across your organization. Receive periodic reviews of your environment and get access to proactive support. All without any extra costs on top of your current cloud costs. Take control of your cloud consumption with Binx Cloud Control.
With Cloud Control you get:
Proactive support delivered by a team of cloud specialists.

One clearly specified monthly invoice, giving you a detailed insight into the cloud consumption within your organization.

24/7 Access to dashboards

Regular reviews to check for potential optimization of your cloud environment
Get the full picture across the entire organization and clouds
Cloud Billing
With Cloud Control, you receive one invoice with a clear overview of all cloud consumption across your organization. On top of this, you can access real-time interactive dashboards. If something is off, you will be notified immediately while our highly-experienced team of engineers pro-actively resolve the issue.
For many organizations, keeping track of cloud cost is a tedious task. With multiple departments and teams who use their own credit cards to consume cloud services, it is easy for the IT-department to lose control of the cloud consumption.
The interactive dashboards of Cloud Billing provide real-time insight into cloud consumption. The Finance department will appreciate the monthly aggregated invoice they can process seamlessly.
Clients receive automatic notification of detected anomalies and potential optimization.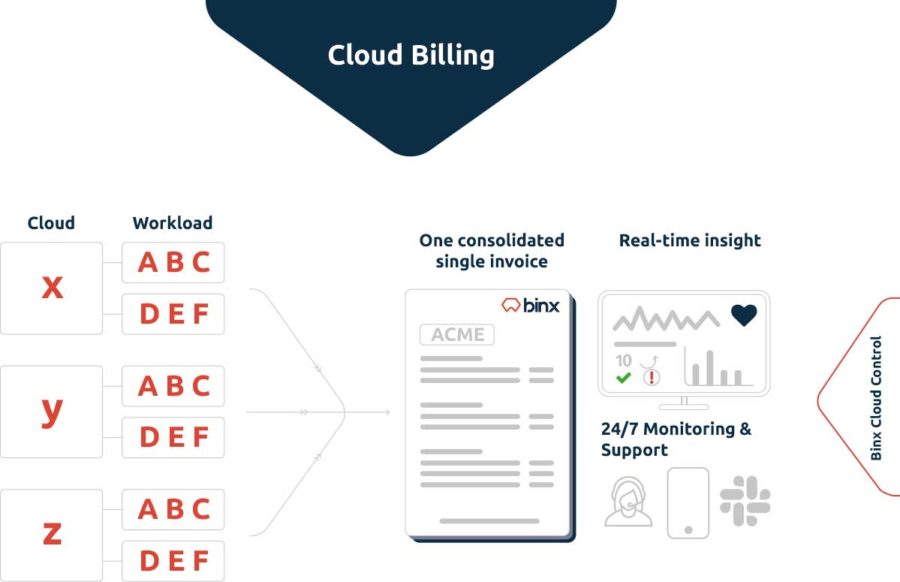 Cloud Support
Pro-Active Monitoring and Support
For business-critical processes, downtime or underperformance are unacceptable. Cloud-native practices like extreme automation, standardization, and event-driven architectures contribute to the eradication of performance issues. With Cloud Support, organizations have the peace of mind of cloud environments with optimal performance.
Binx Cloud Control helps you to automate the operations of your cloud environment. You have direct access to a dedicated senior cloud consultant. This specialized engineer is familiar with the client's specific situation and offers pragmatic support per phone, e-mail, Slack, or on-premises.
As soon as performance hits a predefined threshold, Binx Cloud Control receives a notification. A senior cloud consultant immediately takes appropriate action to take away the root cause.
Cloud Reviews
Optimize your cloud environment
As most cloud environments are not isolated, it is extremely difficult for cloud architects and cloud engineers to create and maintain environments that are completely optimized. In practice, added workloads and processes can lead to a more inefficient performance of an environment. Cloud Reviews lead to cloud environments that are optimized to deliver minimum cost, maximum security, the most efficient performance, the highest reliability and operational excellence.
Binx Cloud Control offers regular reviews of workloads and infrastructure to evaluate architectures, and implement designs that will scale over time.
A cloud environment review gives organizations an immediate insight in points of optimization.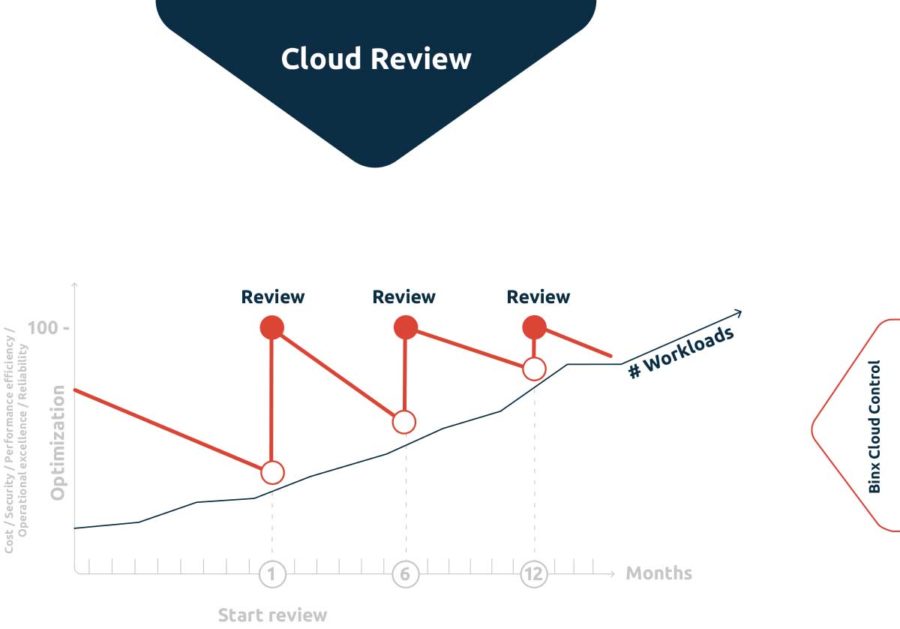 Related case studies
Meet more happy clients
Binx helped us to transform from being a tech-follower to a tech-leader. Thanks to the efforts of Binx, we now create better services and have more time to focus on delivering real value to our customers. Our services are faster and more reliable, and our extensive and well-documented APIs allow us to easily facilitate the needs of our customers.
Stefphen Mans
Managing Director, COIN
The migration of our products from SaaS to cloud-native is a major project of strategic importance for Visma. By working with Binx we knew that we had the right people for the job. The migration has been executed efficiently and best-practices around security, cost efficiency, and performance optimization have been taken into account.
Dirk Bonenkamp
CTO, Visma ProActive
Beautiful Brands - Happy Clients