AWS Advanced Consulting Partner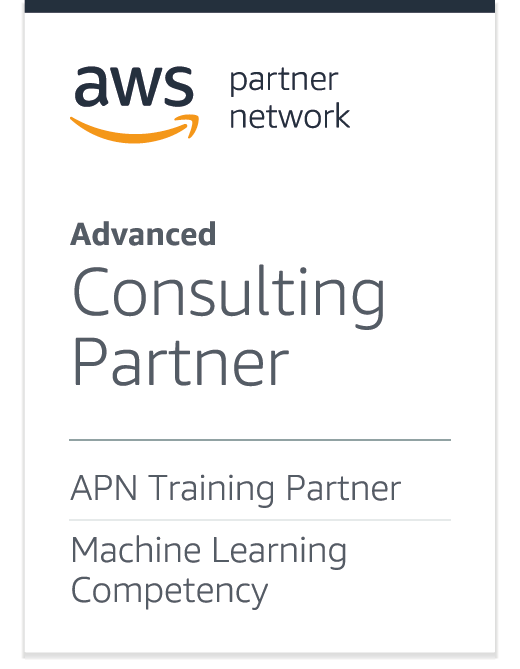 Binx is proud to be an Amazon Web Services Advanced Consulting Partner with several additional competencies, including
Machine Learning Competency
Being an Advanced Consulting Partner signifies that Binx is a professional services firm that helps leading organizations design, architect, build, migrate, and manage their workloads and applications on AWS, accelerating their journey to the cloud.
To obtain these accreditations, Binx underwent a strict validation of its capabilities to demonstrate technical proficiency and proven customer success. Binx completed a technical audit of its ML practice.
Beautiful Brands - Happy Clients
Our Experience
AWS Projects
Some of the Amazon Web Services projects that Binx have worked on include the following:
From Practioner to Professional
Authorized AWS Training Partner
Learning paths are the progressions of courses and exams we recommend you follow to help advance your skills or prepare you to use the AWS Cloud.
A lot of knowlegde at the trainers. Lots of practical examples and sidenotes.
Complex matter was translated in such a way that it was easy to comprehend.
Highly-knowledgeable trainers were highly knowledgeable who were able to give individual attention to the participants for questions/support
Pranav Srivastava
Software engineer KPN
I really liked to learn new concepts and to put those concepts into perspective. that delivered the most value for me. Doing the exercises was really fun.
Paul van Hoogmoed
Network & Application Security Engineer KPN
It had a great pace, there was room for asking "the stupid question"
The hands-on training on the Instruqt platform was great. It is really set up professionally and you learn a lot from it.
Diederik Meijerink
Data Scientist Pathé Theatres
I loved the training and the Qwiklabs lab challenges. It was a great experience, insightful training with some fun tasks to complete! Looking forward to another training from you!
Nina Trkulja
Chemical Analyst / Engineer
Join the AWS Learning Experience
Upcoming Training Events
Ready to get going? Trust in Binx to show you the way and teach you to navigate cloud services yourself.
Let's Meet Up!
Events
Come and join us at one of the upcoming AWS-related events.
Background
Some of the things we've been up to lately
Sharing Our Experiences
Articles
We love sharing our experience with AWS in blogs and articles. Here's a few of our latest insights:
See all
Calling all AWS specialists
Join us on our journey