Download – Cloud Migration Scenarios
Download this whitepaper to gain insight into four different ways to adopt cloud, including practical experiences from industry-leading organizations like COIN, Knab, Quby, and Royal FloraHolland.
What You'll Learn
In this whitepaper, you will learn about four different scenarios for cloud migrations. Based on real-life examples of leading enterprises, you will learn about:
Migrating infrastructures and applications to the cloud

Providing Account Vending Machines to provide access to your teams

Automating infrastructure to deploy smart apps at scale

Making processes smarter by adding ML services
On top of this, you will gain insight into the guidelines to optimize your infrastructure and systems based on the principles of the  Well-Architected Framework.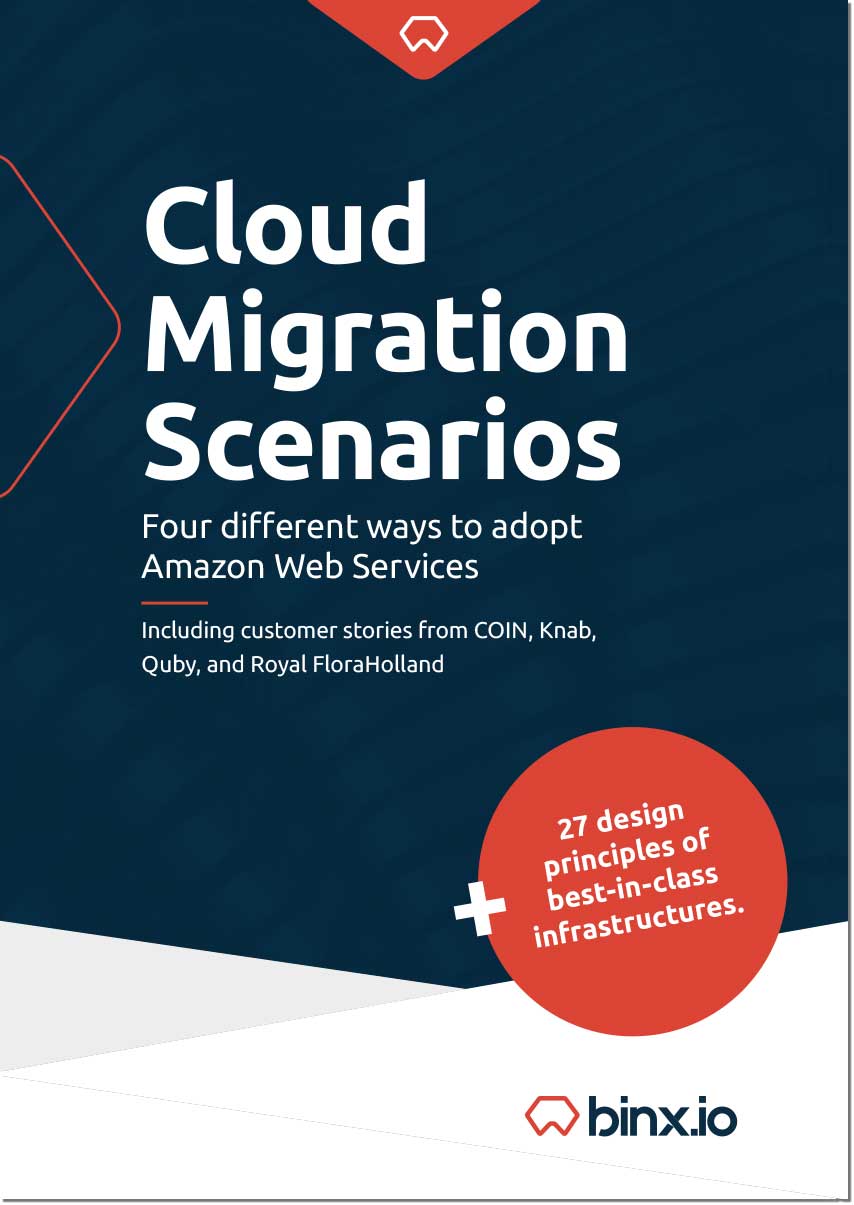 Download the Whitepaper