Cloud Trends and Success Stories for Managers
When it comes to technology these days, achieving added value is the goal and cooperation is the motto. But how do you really add value as an organisation with cloud technology? And how do you set up the organisation accordingly?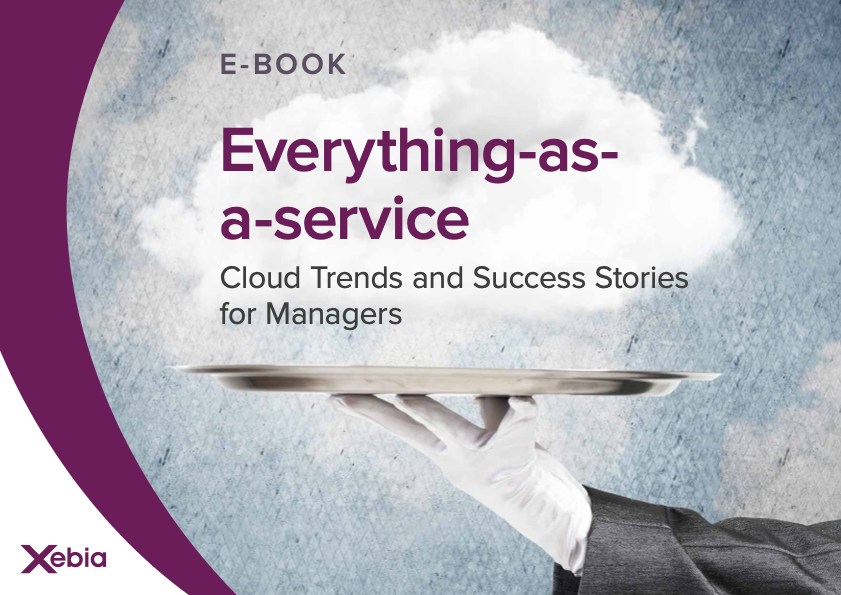 Download the e-Book
Fill out this form and receive instant access to the ebook Everything-as-a-service.
The Xebia Cloud survey conducted among 300 cloud professionals shows that increased flexibility (44%) and increased capacity for innovation (41%) are the main reasons for migrating to the cloud.
This ebook is for business leaders who want to accelerate the pace of innovation and are interested in opportunities to develop valuable applications with cloud services. Read this document to gain more insight into how organisations such as Royal FloraHolland, Pathé and Knab make cloud technology available within their organisation. Take advantage of the tips for organisations migrating their system processes to the cloud and become familiar with terms such as data democratisation, FinOps and cloud-native design principles.
Topics:
Pathé: Getting a Grip on Data With Managed Data and ML Services
Data Democratization: Self-Service Analytics Makes Data Available to the Entire Organization
Planning to Migrate Critical Business Systems to the Cloud? Remodeling Is Something You Do With the Store Open!
Royal FloraHolland: Machine Learning Services at the Flower Auction
Cloud-Native: The Rules for Software Development in the Cloud
Knab: Cloud Services Made Available to the Entire Organization
Managing Cloud Usage and Expenditure with FinOps
"By using data, we now know how we can stay relevant for individual visitors. I want
to go beyond predicting theater attendance and introduce smart applications to help optimize the number of visitors. But that's not all. Data also helps us better understand the lifecycles of members and to retain members."
Rick Stammes
Business Analist bij Pathé
"As soon as you open the 'data tap', it keeps flowing. The capacity of a central data team remains limited, however. If the central data team has to transform all the data, this team will sooner or later become a bottleneck. Self-service tooling means departments can get started with the development of data applications themselves. It's an efficient way to scale up and achieve more value through data."
Niels Zeilemaker
Xebia Data